Service Contracts

AmeriCar Automotive only provides vehicle service contracts that offer the security of A+ rated insurance companies. AmeriCar will not and has not partnered with any insurance company that does not have a solid financial foundation and world class claims administration. We understand that what happens after the sale of any product has a direct impact on our relationship with our dealer clients. For that reason we carefully vet any and all products and we will immediately resolve any product/contract complaints. Our service contract programs offer reinsurance programs and dealer owned structures along with some of the best retrospective commissions in the industry.
AmeriCar is uniquely positioned to provide an extensive variety of Service Contract products such as:
New Vehicle Coverage - up to 7yrs and 150,000 miles

Used Vehicle Coverage - up to 20yrs and 150,000

Wrap Programs

Non Standard Vehicles - Commercial use

Nationwide acceptance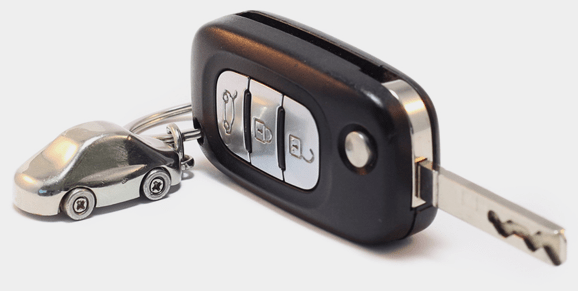 GAP
Provides your customer the funds to pay the difference between what the insurance company states his/her car is worth and what the lender states he/she still owes on the car. We provide Gap coverage for: New Car Dealers, Used Car Dealers and Buy Here Pay Here Dealers.

Tire & Wheel
Rocks, nails and potholes - your customer will encounter these hazards daily. The cost to replace/repair tires and/or wheels can be very expensive. Give your customer the chance to offset this costly out of pocket expense.

High Mileage Service Contracts
Our High Mileage Service Contract allows you to sell more used cars by offering a 5yr/200,000-mile service contract to customers buying cars with up to 150,000 miles. These contracts will cover cars going back 20 years. This service contract is insured by an A+ rated insurance company.
Example: If the car has 100,000 miles on it at the time of sale, the warranty will expire in 5yrs or 300,000 miles.

Door Ding / Key Fob Replacement
Paintless Dent Repair helps your customer retain vehicle value by removing miner dents without using sanding, paint and body fillers. Key replacement allows your customer obtain new keys if lost, stolen or destroyed.

Merchant Audit Program (MAP)
There are up to 600 variations of Master Charge, Visa and American Express cards being used by the consumer today. Each of these cards have different fees charged when they are used at the point of sale. The average dealership merchant statement can have 15 – 30 pages of transactions. In almost all dealerships the statement is not audited/analyzed because dealership personnel do not have the time or information needed to reconcile each transaction. You would need to know the specific rates and fees for each credit card transaction on the statement and then you need to do the math to confirm that the charge/credit was correct.
The Merchant Audit Program will provide a Free audit/analysis to help you identify savings on your merchant statement.
NO CHANGE = KEEP YOUR PROCESSOR ***** KEEP YOUR POS EQUIPMENT
AVERAGE DEALERSHIP SAVES 35% ON MONTHLY STATEMENT

UR Clean Car ™
It is estimated that the average used car may contain as many as 17 million germs, bacteria and microbes due to normal use. No customer wants to buy a car and inherit all of the germs, bacteria, microbes, mildew and mold of the previous owner. All dealers inspect used cars before they retail them. They also run vehicle history reports that they make available to the customer. With "UR Clean Car ™" Certification you can also show your customer that his/her car has been treated with our process that can potentially eliminate up to 99.9% of all Germs, Microbes, Mold and Mildew from interior surfaces and the ventilation system. Our process allows the dealer to test the level of contamination in the vehicle and generate a report to share with the customer. The "UR Clean Car ™" decontamination process takes about 10 minutes for the average car. Once process the is complete we place a dated "UR Clean Car ™" logo sticker in vehicle window.
"UR Clean Car ™" Sales Opportunities
1. New car sales – contaminations from test drives, clean up, factory.
2. Service Department – every customer that comes through has a contaminated car.
3. Used car department – contamination from previous owners.
Contact us to see how your dealership can generate more profit using the "UR Clean Car ™"
If it is not UCC certified, then it is not a clean car


Pre-Screen Credit Solutions
The Automotive industry's first live Pre-Screen Solution.
Instantly know the exact FICO credit score of your showroom visits and internet leads with just a name and address

Instantly know if you are working with a prime, near-prime or sub-prime customer

Instantly know that you are quoting the right interest rate for the payment buyer

Instantly know the customers potential trade-in information as reported in the credit report

Instantly know if a customer has been shopping for a car in the last 30 days

You can get your customers FICO score without an inquiry showing up in the customer's credit report. Your sales manager and sale personnel will know how to structure the deal. This tool is almost unfair. It will change the way you sell/finance cars.

Customer Payment Plans

Service Dept - Service Writer Plus™ Program
AmeriCar recognizes that there are many missed opportunities and lost sales of service contracts in the service lane. This problem not only has a negative impact on profitability, but also has a negative impact on customer retention and customer satisfaction. The problem with selling service contracts in the service lane is that up until now the sales process took to long. AmeriCar has developed a program called "Service Writer Plus™" (aka: SWP). Service Writer Plus allows your service writer to sell your customer a service contact and complete the contract in 10 minutes.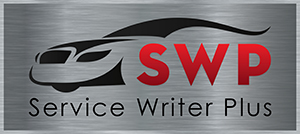 Here's the process:
Service Contract options are kept simple

Vehicles 20 years or newer

Up to 200,000 miles on odometer

0% financing up to 24mos – no credit check

Dealer/Service Department paid commission per policy

Service Writer paid commission per policy
Covers all major components and more………

My relationship with Pete Hancock/ AmeriCar goes back many years. Recently we needed help in getting the profitability of our F&I department in line with the dealership goals. I reached out to AmeriCar because my experience dictated that they could help us meet our goals. AmeriCar has helped us with all aspects of F&I development. With their help we have made some F&I personnel changes, process adjustments and a F&I training commitment that we did not have in the past. In a short period of time we have made huge gains toward our company goals and we are confident that with AmeriCar's commitment we will continue to grow F&I profits.
Mike Baldwin - Keene Dodge
(Jarrettsville, MD)
I can only say great things about the AmeriCar team. I have had F&I development companies in my store that could not get the job done. This is a hands on group. They are involved in every part of the sales process in my store. My managers respect the talent of the AmeriCar team and they are listening and learning how to be more effective. The AmeriCar team has improved my F&I profits, implemented new processes and procedures and increased accountability. I am looking forward to a very profitable and long term relationship with this group.
Bruce Mortimer President
(Anderson Automotive Group)
For more than 8 years I have had a business relationship with AmeriCar. I trust them to help me run my dealerships. I value their counsel and rely on the fact that they have had a positive impact on the profitability of my dealerships. AmeriCar is an integral part of my management team.
M. Bortnick President
(Upper Marlboro Ford)